Stuart Walker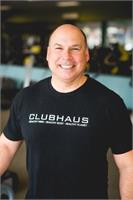 Stuart Walker instructs the following:
Using Rowers, kettlebells, TRX bands, slam balls, sand bags, heavy ropes, and bodyweight exercises, this class will focus on toning and cardio for the entire body.




This class will help prepare you for our Brickhaus class by helping you to build a strong structural foundation. This class focuses on mobility, proper form and use of equipment to get the most out of your Brickhaus experience!