Mitzi Traxson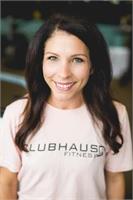 Mitzi Traxson instructs the following:
BODYCOMBAT is a high-energy martial arts-inspired workout that is totally non-contact. Punch and kick your way to fitness and burn up to 740 calories* in a class. No experience needed. Learn moves from Karate, Taekwondo, Boxing, Muay Thai, Capoeira and Kung Fu. Release stress, have a blast and feel like a champ. Bring your best fighter attitude and leave inhibitions at the door.




Powerhaus Team Training Class




Using Rowers, kettlebells, TRX bands, slam balls, sand bags, heavy ropes, and bodyweight exercises, this class will focus on toning and cardio for the entire body.




Bodyblast is a class for exercisers of all levels. This is a low-impact class that mixes mid- and high-intensity exercises using a weighted bar, plates, and your own body weight for a full-body workout. You will get the benefit of a cardio burn and strength training all in one workout.




Very similar to Powerhaus and Brickhaus with a ranking system that helps you track your progress monthly.