Ben Scism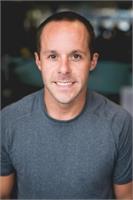 Ben Scism instructs the following:
Powerhaus Team Training Class




Using Rowers, kettlebells, TRX bands, slam balls, sand bags, heavy ropes, and bodyweight exercises, this class will focus on toning and cardio for the entire body.




Weight training at its finest (and safest)! Join us for a lunch-break blaster, and have enough time left over to grab a smoothie and a shower before heading back to the office!