Jim Goza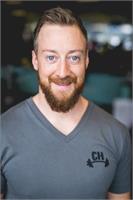 Jim Goza instructs the following:
Using Rowers, kettlebells, TRX bands, slam balls, sand bags, heavy ropes, and bodyweight exercises, this class will focus on toning and cardio for the entire body.




Powerhaus Team Training Class




This 15-minute core blast was developed to bring strength and functionality to one of the most diverse and important parts of your body. Build function through form, shed pounds and get a great set of abs all in 15 minutes a week.




Brand new to working out? In BASIC TRAINING, you'll learn the very basics of proper form in an easy-to-moderate intensity workout environment catered to those who are ready to bolster their health, possibly for the first time!