Morgan Garrison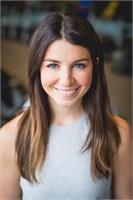 Morgan Garrison instructs the following:
Using Rowers, kettlebells, TRX bands, slam balls, sand bags, heavy ropes, and bodyweight exercises, this class will focus on toning and cardio for the entire body.




Powerhaus Team Training Class




Imagine the intensity of CH's signature Brickhaus class, but in a manageable 30 minutes! HIIT to the max.